Greece
Things to do in Temple of Poseidon
The Temple of Poseidon is a place of beauty, mystery and wonder. Perched on a rocky spur on the coast of Cape Sounion, it's considered one of the best-preserved ancient temples in all of Greece, and amongst the most important monuments from the Golden Age of Athens.
Built in 444 BC using marble from the nearby valley of Agrilesa, the architectural masterpiece is dedicated to the Greek god of Poseidon and resembles the well-preserved Temple of Hephaestus. Originally, it consisted of 34 Doric-style columns adorned with intricate carvings, but only 16 of these remain standing. As you explore the site, admire the craftsmanship and details of the remarkable structure while soaking up a sense of history and wonder.
Around an hour's drive from Athens, the Temple of Poseidon makes for a perfect day trip from the Greek capital. Whether you're a history buff or simply wanting to marvel at impressive architecture with sweeping views of the Aegean Sea, this place is worth a visit.
Our recommendations in Temple of Poseidon
How to get there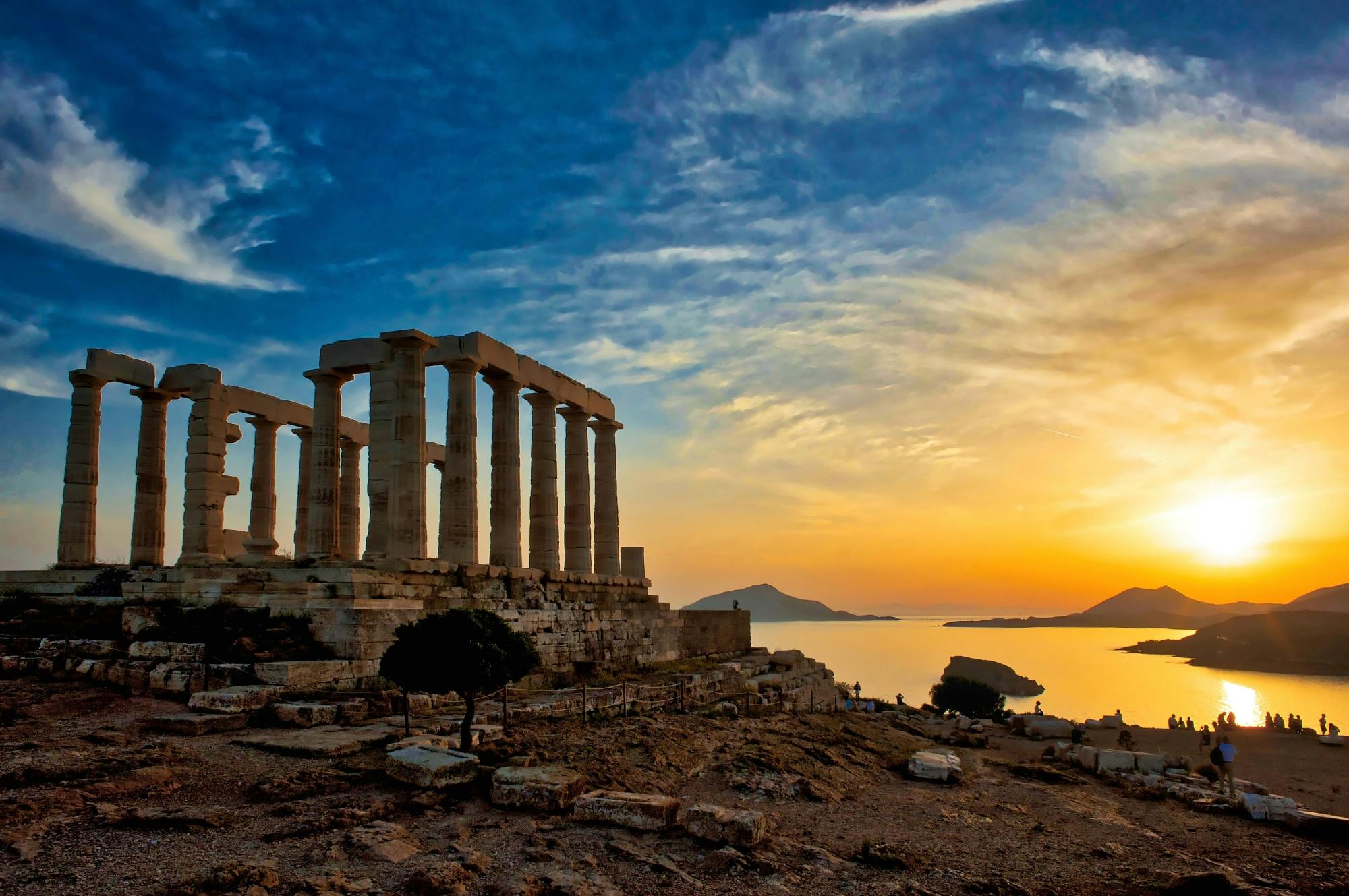 Reviews Temple of Poseidon
"Vivi una experiencia encantadora :)"
"questo tour è stato fantastico...lo rifarei altre 5 volte"