France
Things to do in Musée de l'Orangerie
Located in the heart of Paris, on the banks of the Seine in the Tuileries Gardens, the Musée de l'Orangerie, or Orangerie Museum as it's sometimes known, is an art museum housing impressionist and post-impressionist paintings.
The name of the museum comes from the previous purpose of the building. Built in 1852, the building was in fact an old orangery. Common in the fashionable residences of the 17th to 19th centuries, the orangery served the purpose of keeping citrus trees and other exotic plants alive in inclement weather. It was a symbol of wealth and prestige and this specific orangery where the Musée de l'Orangerie now stands belonged to the Tuileries Gardens.
In 1920, the French government took the decision to transform the building into a museum dedicated to living artists. In 1922, artist Claude Monet agreed to donate and install his Water Lillies series here, on the strict condition that there was an appropriate space for their exhibition. Working alongside architect Camille Lefèvre, Monet was heavily involved in the design and building of the space which would hold the eight huge paintings. The museum was finally opened to the public in 1927, one year after the artist's death.
Today, the museum houses Monet's impressive Water Lilies series in two oval rooms, ideal for diffusing the light and displayed as the artist intended. Visitors can also enjoy the Jean Walter and Paul Guillaume collection, which includes works by Picasso, Cezanne, Renoir, and many more distinguished artists of the time.
The museum hosts temporary exhibits, educational workshops, screenings and one-off events. The building includes a giftshop and a café and is open every day, except on Tuesdays, from 9am to 6pm.
Our recommendations in Musée de l'Orangerie
How to get there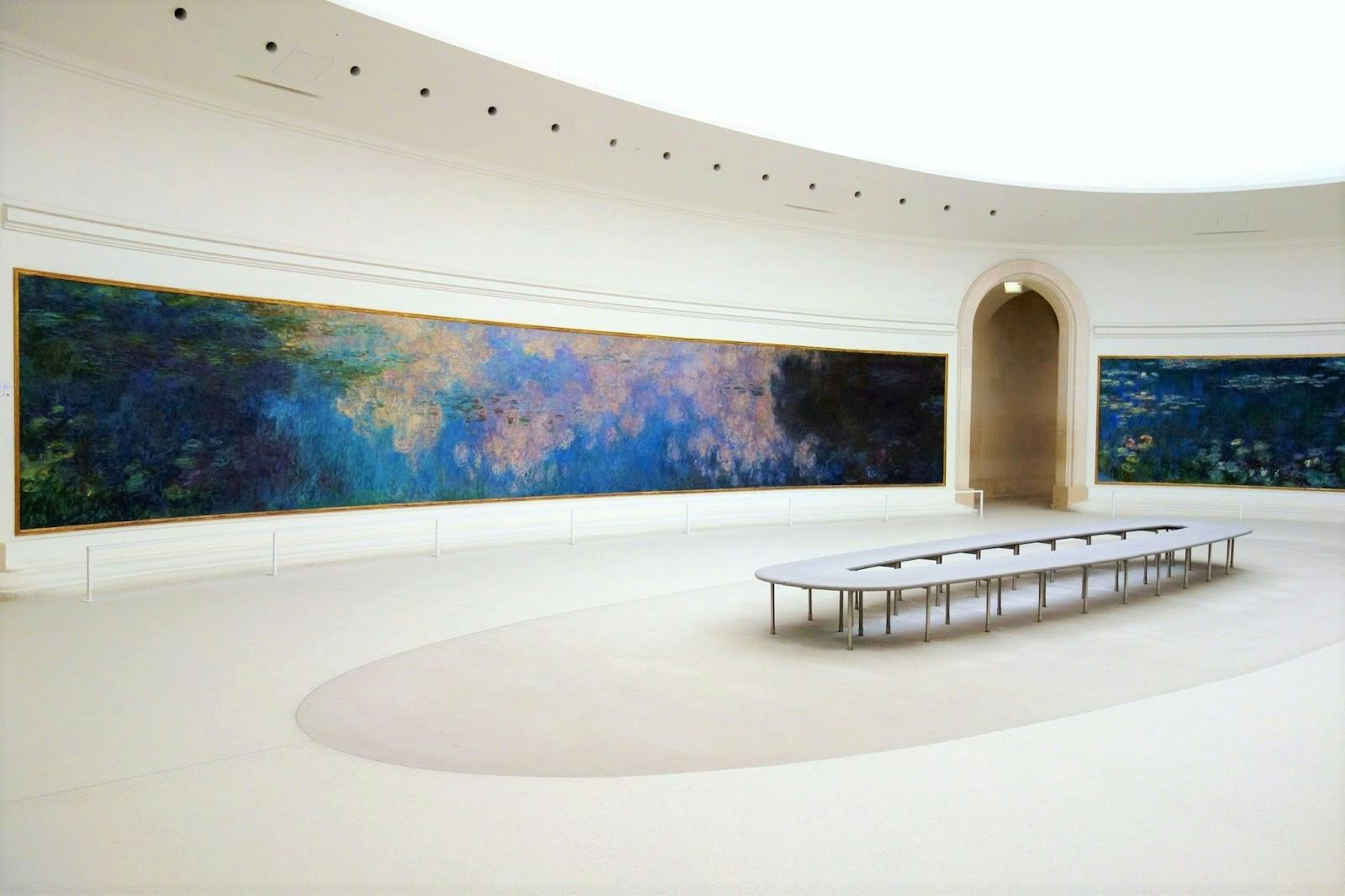 Reviews Musée de l'Orangerie
"C'era una lunga coda per acquistare il biglietto.Io l'ho comprato on Line pagando con carta e sono entrata subitoMuseo eccezionale, c'era anche la mostra di Modigliani."