France
Things to do in Hôtel des Invalides
Located on the left bank of the Seine, near the Alexandre III bridge, l'Hôtel des Invalides, one of the most prestigious monuments in Paris, was built in 1670 by the command of King Louis XIV. At that time, no specific location existed to house wounded and homeless veterans who had fought for France. The building itself is an architectural and classical masterpiece, designed by the architect Liberal Bruant . Built from 1671 to 1676, the first residents were received three years later, although the construction was incomplete.
The complex of the Hotel des Invalides, includes the Cathedral of Saint-Louis des Invalides named also "the Church of the soldiers", which combined a royal chapel "le Dôme des Invalides" and the veteran's chapel. With a magnificent golden dome of 107 m. in height, the Dôme des Invalides is the emblem of the Hôtel des Invalides, it contains Napoleon I's tomb, along with the sepulcher of other military figures (Turenne, Vauban, Foch...). The tomb of Napoleon I is an impressive sarcophagus sculpted from red quartzite, that stands in the place of honor.
The impressive building hosts the Army Museum - Invalides, created in 1905, one of the biggest museums of military art in the world. It contains a prominent collection, including old weapons and armour, small artillery models and a unique set of 19th-century items relating to Napoleon I and the marshals of the Empire in particular.
During the second half of the 20th century, the entire site of the Hôtel National des Invalides was opened up to the public. Today, under the Ministry of Defence but also occupied by numerous organizations that are part of other ministries, the Hôtel National des Invalides still retains its original function as a hospital and hospice for badly injured and disabled war veterans.
Our recommendations in Hôtel des Invalides
How to get there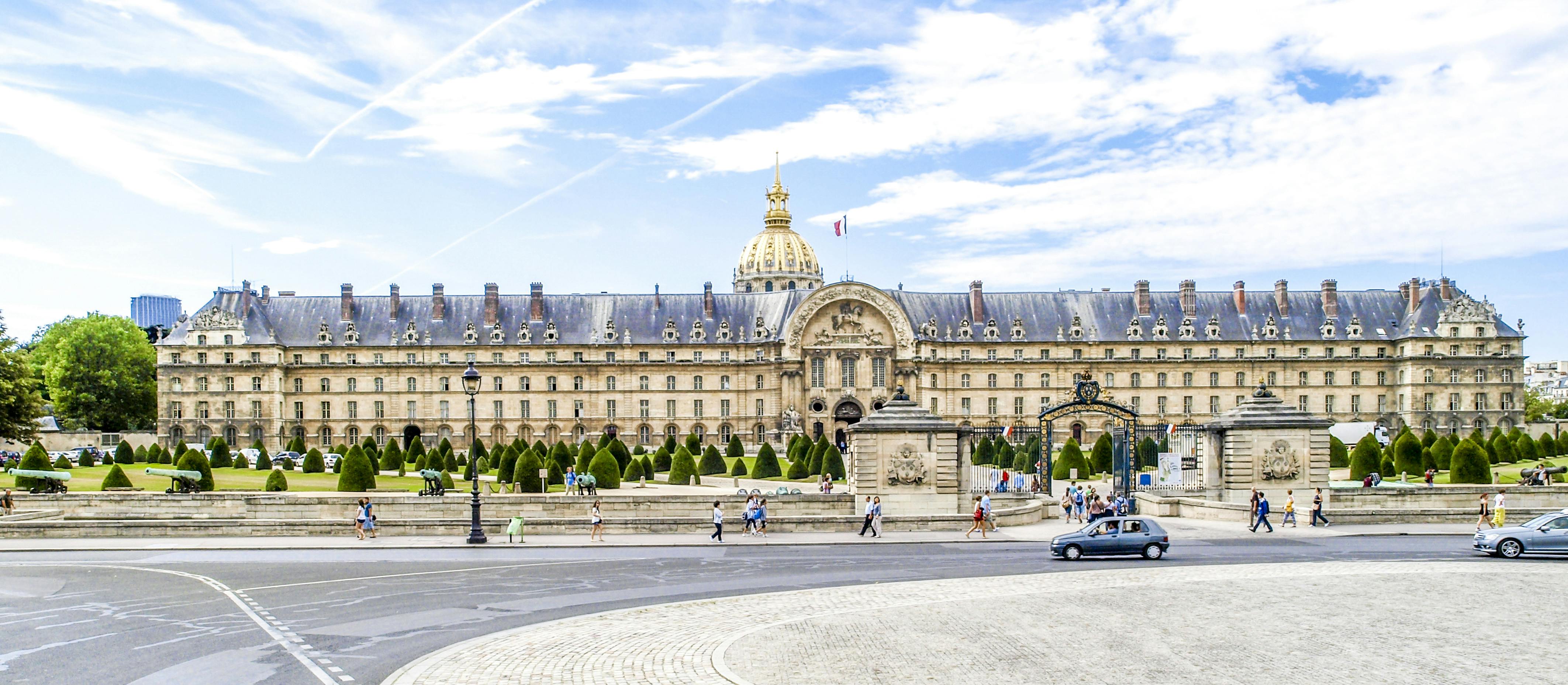 Reviews Hôtel des Invalides
"We saved a lot with the 6 day pass for our week vacation. Definitely would suggest to people who are visiting Paris"
Pierfrancesco, 15 Nov 2023
"Achat réalisé avec facilité, je pense revenir sur ce site de confiance pour d'autres billets, j'ai été très satisfaite de la procédure d'achat"
"very interesting place to see"