Iceland
Things to do in Skógafoss Waterfall
Crashing down at an impressive height of 60 metres, the Skógafoss Waterfall is truly a sight to behold. This phenomenal natural attraction, flowing over a rocky cliff, is located at the south of Iceland approximately a 2-hour drive from Reykjavik.
Skógafoss is one of Iceland's largest waterfalls. Its water comes from two nearby glaciers: Eyjafjallajökull and Mýrdalsjökull. The massive waterfall measures 25 metres wide and has been featured in numerous movies, TV series, and music videos. Legend has it that there is a treasure chest buried behind Skógafoss Waterfall.
If you're lucky enough, you may catch a glimpse of the single or double rainbows that frequently appear thanks to the spray of the waterfall. You'll also notice a long staircase leading to the top of the falls. It's worth the climb because once you get to the top you'll be treated to captivating views of the surrounding coastline.
Our recommendations in Skógafoss Waterfall
Experiences in Skógafoss Waterfall
How to get there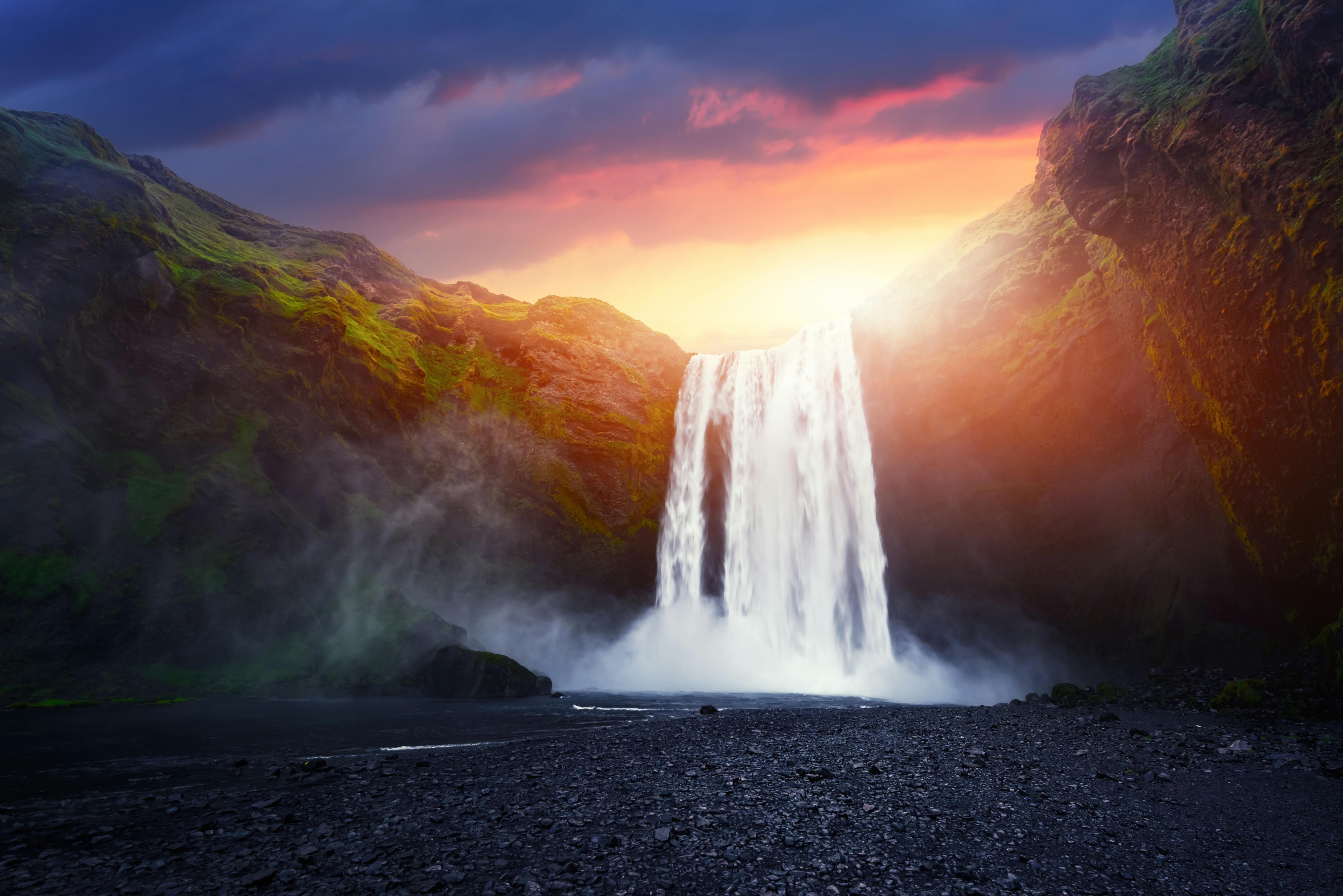 Reviews Skógafoss Waterfall
Pirmin-Anton, 25 Nov 2021