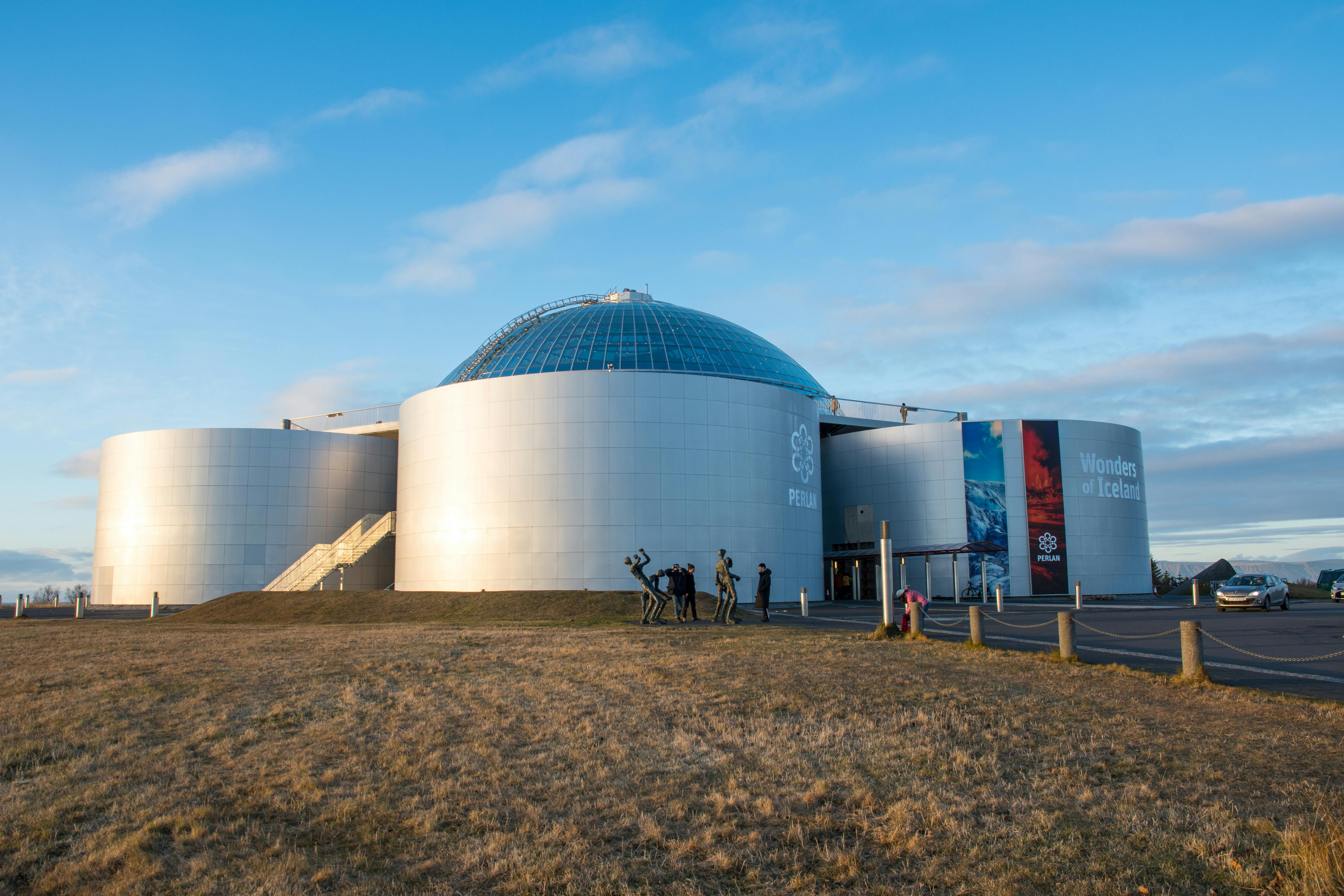 Iceland
Perlan, meaning pearl in Icelandic, is a glass dome located on the Öskjuhlíð hill in Reykjavik and one of the most iconic landmarks of the city. It is home to the wonders of Iceland museum where you can visit various permanent exhibitions such as the ice cave and glacier exploratorium.
Walk through the first indoor ice cave in the world, admire a model of the famous Látrabjarg Cliff, and explore the Icelandic underwater world. Learn about Icelandic nature such as volcanoes, earthquakes, and other wonderful geological wonders in the forces of nature exhibition.
Not to miss is Áróra, an award-winning Northern lights planetarium show. This interactive and educational film shows Icelandic landscapes bathing in the colorful lights of the aurora borealis. To finish, you can visit the observation deck to enjoy a panoramic view of Reykjavik city and its surroundings.
Our recommendations in Perlan
Attractions & guided tours
Wonders of Iceland and Aurora show at the Perlan
Located in Reykjavik's most iconic building, Perlan – Wonders of Iceland, offers unforgettable experiences of Iceland's rare and astonishing natural wonders. See, hear, and feel the power of volcanoes, earthquakes, & geothermal energy.
How to get there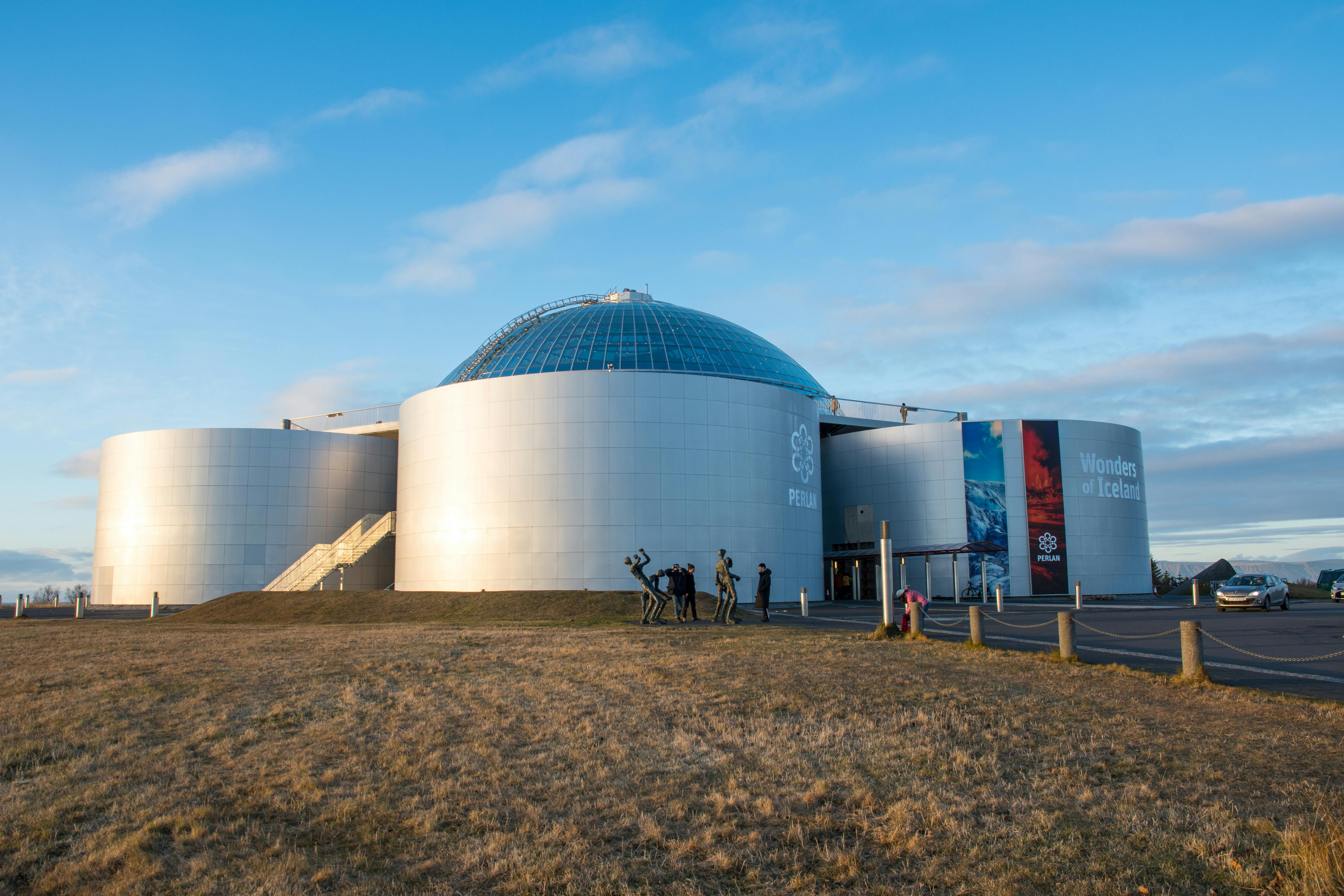 Reviews Perlan
". When you book it doesn't provide information about how long the trip lasts or information regarding transportation. We have done several trips and the all included a coach transfer. We had to walk to the venue for 9am, as we thought we were on a set time tour. You can arrive at anything as you self guide your visit and it takes up to 3 hours to see everything. I asked TUI questions via the app but never got a reply. Once we arrived we really enjoyed the experience"
"I would not recommend going to Iceland with Tui if you are a big person. Busses are cramped, you have to fight to keep your seats as you get off and on again during tours, as people will take them. Which is annoying if you need extra legroom. The Coach from the Airport does not stop outside the hotel. You have to carry your bags across snow and ice from the bus stop to your hotel. If you slip and fall it could ruin your holiday before you reach your hotel. Every other bus company stopped outside the hotel - Tui did not. Not only inconvenient but dangerous."
"Beautiful, spiritual experience! The planetarium is worth the trip on its own. What a wonderful place for all ages!"