Iceland
Things to do in DC-3 Plane Wreck
The DC Plane wreck is a famous site in the South of Iceland, particularly beloved by local and visiting photographers for its rusting shell on dark black sand. The aircraft was originally in possession of the US Navy and is considered to be a symbol of the golden age of air travel.
Originally used for cargo, the US Navy was routinely flying over Iceland in the 1970s and as a part of its defence agreement with the country. The aircraft crashed into Solheimasandur on Wednesday, November 21st, 1973. It was flying from Hofn on Iceland's East coast and onboard were 7 crew members.
It's never been confirmed the reason for the crash, with several theories flying about. Regardless of the reason, all that matters is that no one was injured during the crash.
Our recommendations in DC-3 Plane Wreck
Board the shuttle for a 15-minute drive to the famous DC3 plane wreck and explore the wreck and its surroundings
Board the shuttle for a 15-minute drive to the famous DC3 plane wreck and explore the wreck and its surroundings
How to get there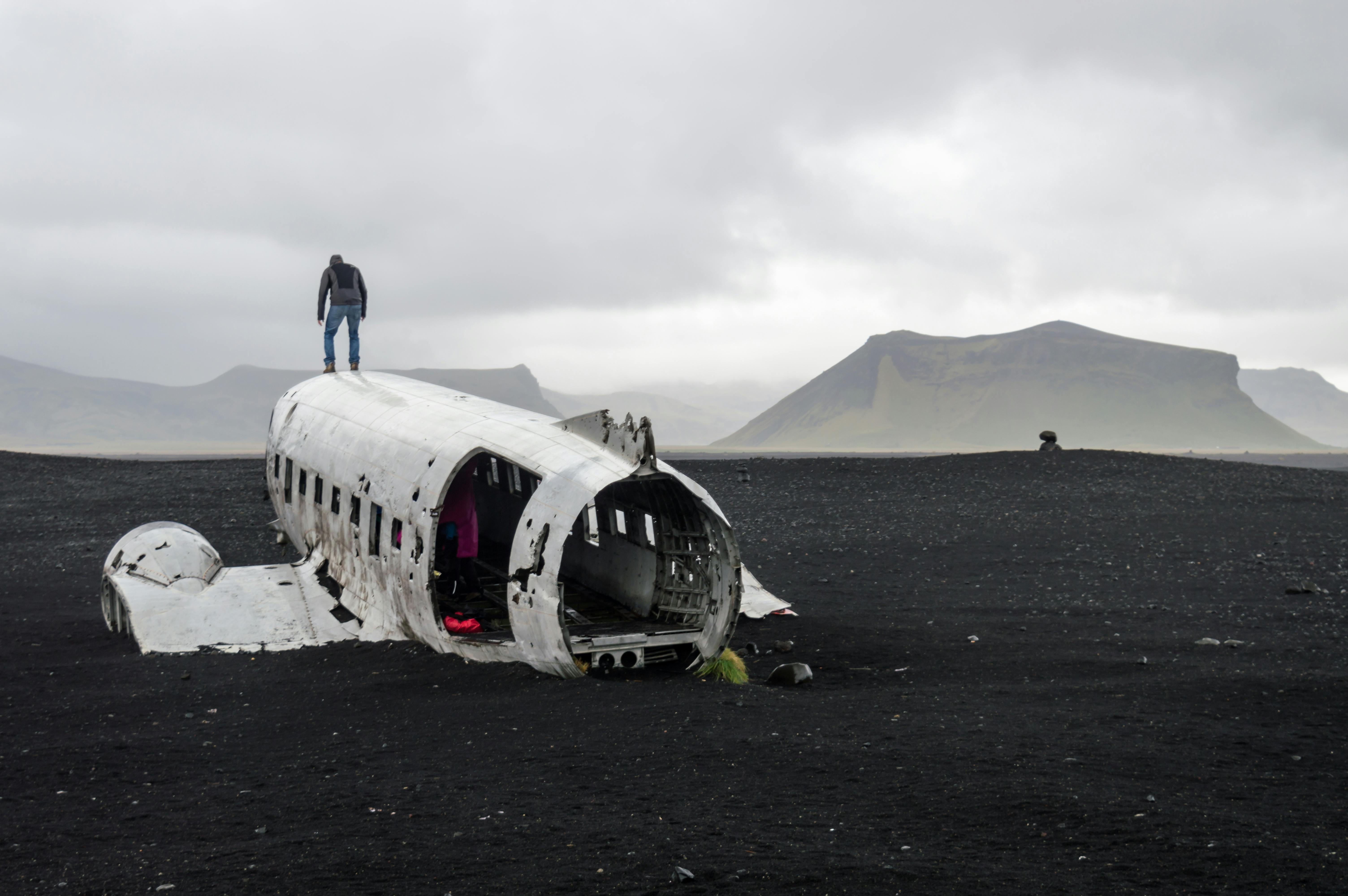 Reviews DC-3 Plane Wreck
"Reference numberATV ride in South Iceland from ReykjavíkThis is a beautiful experience&knowledgeable guide. The DC-9 and Glacier experience were great. Our guide was prompt and friendly in dealing with needs. More time should have been on the beach in my opinion."