Malta
Things to do in Gozo Island
The small island of Gozo is a small but charming island located in the Maltese archipelago, just a short ferry ride away from Malta. As soon as you step foot on the island, you'll get a feel of its laid-back vibe and get ready to start exploring the natural beauty, historic sites and cultural heritage – Gozo really packs a punch and is worth adding to any itinerary in Malta.
One of the island's star attractions is its stunning coastline which features rugged cliffs, secluded coves, pristine beaches and crystal-clear Mediterranean waters – perfect for swimming, snorkelling, and diving. Head inland to explore Gozo's picturesque villages and towns, each with their own distinct character and charm. You'll be amazed at the historic sites dotted around the island, from the imposing citadel to the ancient Ggantija Temples that date back to 3600 BC. Gozo has a fascinating past waiting to be discovered.
For outdoor adventures, Gozo spoils visitors with numerous trails and routes winding through its breathtaking countryside. From walking, hiking and cycling to feeling the breeze in your hair on horseback – there's something to satisfy all tastes. Get stuck in at local restaurants to try Gozo's traditional cuisine where fresh seafood, home-grown produce and colourful herbs and spices feature on the menus.
Our recommendations in Gozo Island
How to get there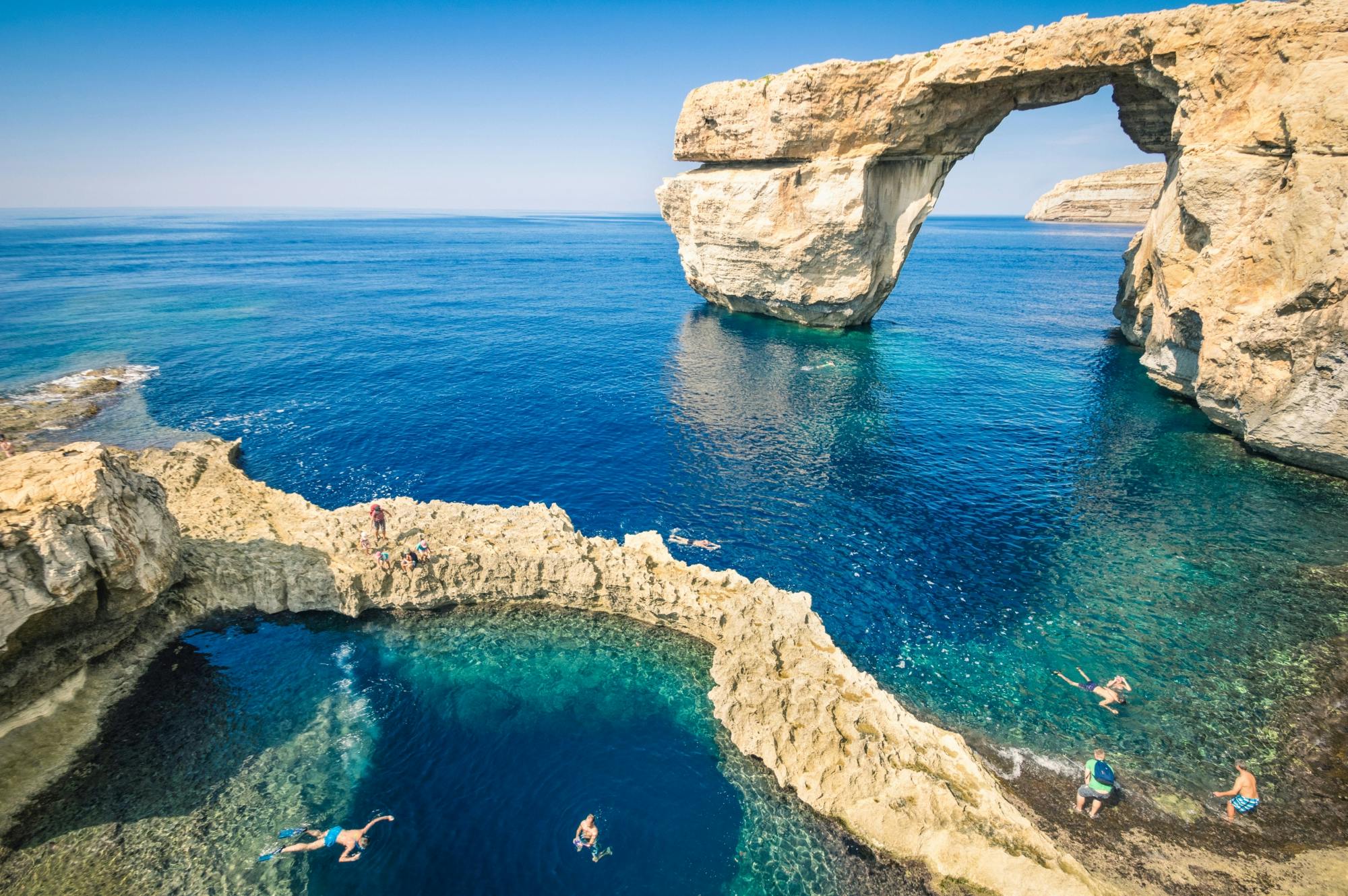 Reviews Gozo Island
"It took a long time to get to the destination, sign all the documentation and get started - 2 and a half hours. The actual tour felt rushed and I didn't particularly feel the tour guide Mike was good. On the one hand we are told to take care as we are on roads with other cars but then told to rush and keep close to the the quad in front. Never mind allowing right of way to cars on roundabouts etc. Would not recommend! Suggest hire a private quad and go at your own pace to see what you want"
"Citadel & ruins Shopping experience was an exaggeration as only a one shop stop for 20 mins"
"Many thanks to Sadro.Excellent driver, excellent guide Excellent customer service .His salary should be increased"
"Really we enjoyed our Gozo trip. Our driver explained everything through out the tour and explored the maximum places. Our Vehicle was very old but did the job. It was the best part of our Malta trip. Thank you"