Portugal
Things to do in Telecabine Lisboa
Soar through the sky in an aerial cabin of the Telecabine Lisboa and enjoy 360° views of the river Tagus and the trendy area of the Nations Park (Parque das Nações). Built for the Portugal Expo '98 to celebrate Portuguese explorer Vasco da Gama's arrival to India by boat, Telecabine Lisboa and the park are one of many incredible sights to see.
You'll get a bird's eye view of some of the best architecture that revived this area of east Lisbon into a vibrant place to visit. See the waterfront boardwalk, lined with trees with a colourful flag display, not to mention the Vasco da Gama bridge that stands over the river – the second longest in Europe. Admire the Oceanarium at the south terminal, that sits right on the water's edge as well as the funky architecture of the Oriente Station and Vasco da Gama shopping centre.
You won't be able to miss the Vasco da Gama tower – it's even shaped like a sail – which is the tallest in Lisbon. It's situated at the north terminal of the journey so you really get up close to it. You can choose from a one-way ticket to explore both ends of the park, or a roundtrip ticket if you just want to relax and take in the views from above. It's a fun way to see the city from a different perspective and imagine boats sailing off to foreign lands.
Our recommendations in Telecabine Lisboa
How to get there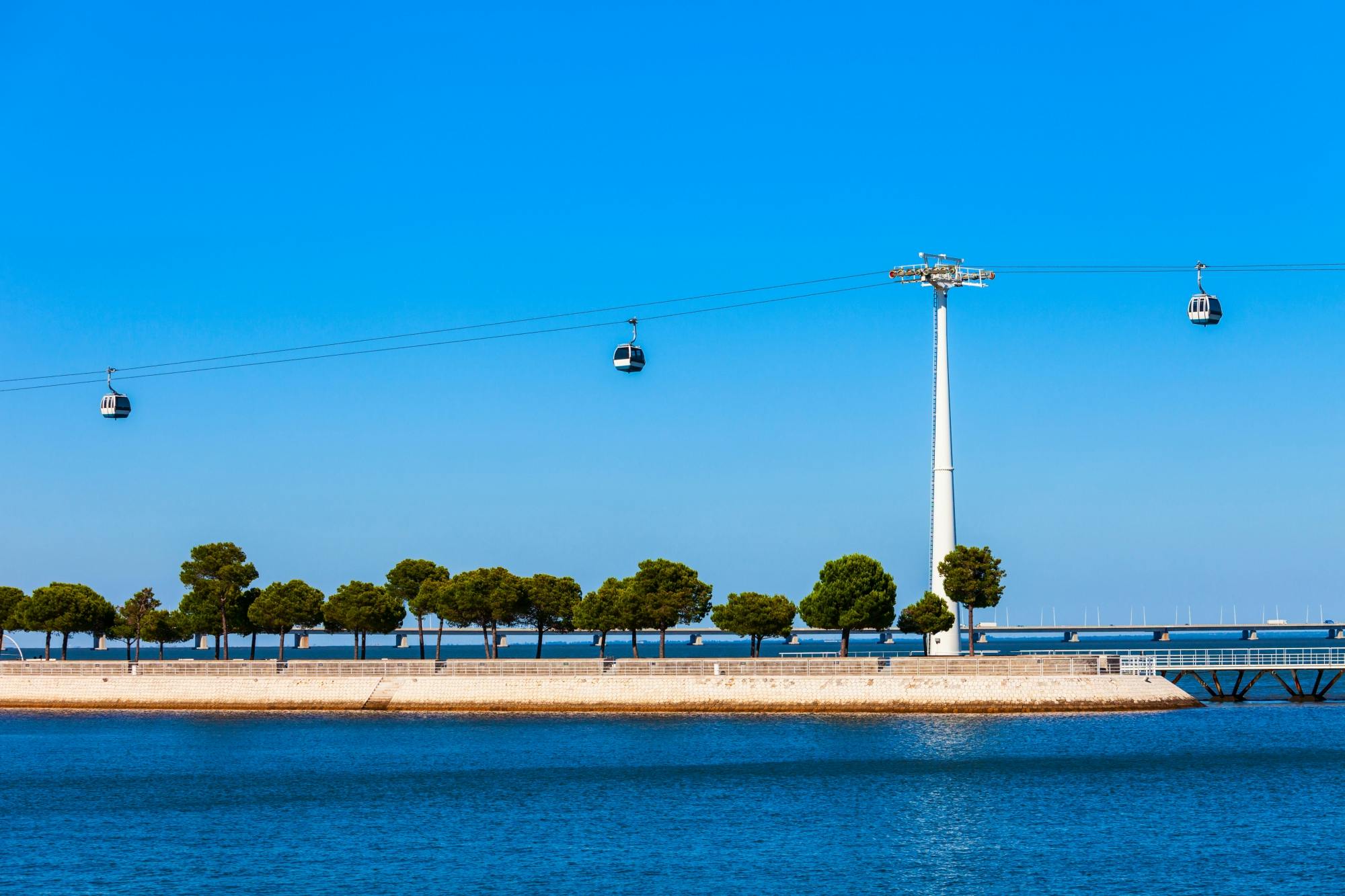 Reviews Telecabine Lisboa
"Per quanto riguarda i trasporti pubblici è stata utilissima; la consiglio vivamente. Alcuni siti (Castelo de S. Jorge) non sono inclusi. Sarebbe stato meglio un elenco dei punti di interesse compresi. Nel complesso soddisfatta."
"Fue muy sencillo y las vistas fabulosas. Recomendable"