Egypt
Things to do in Giftun Islands
Within easy reach of Hurghada, the Giftun Islands are a popular destination for boat trips. Twin desert islands offer crystalline blue water and sandy beaches, while offshore there are some of the best diving and snorkelling sites in Egypt. The Giftun Islands National Park was established in 1955 to protect the abundant marine life and birds.
There are a handful of beach clubs on the islands which have been developed sustainably, keeping the environmental impact to a minimum. You can enjoy your castaway experience on a day trip from Hurghada knowing that conservation is taken seriously. The Egyptian Environmental Affairs Agency has approved only low-key development, ensuring the environment is protected, yet visitors benefit from great facilities like beach restaurants and comfy loungers.
The warm, shallow waters around the islands are a haven for almost 800 different species of fish. Pop on a snorkel and mask to see the underwater world in close-up, either straight from the beach or at an offshore snorkel stop, reached by boat. Vibrant coral reefs surround the Giftun Islands and the proximity of deep water means you might see some larger species including rays, octopus, moray eels and possibly even turtles and dolphins.
Our recommendations in Giftun Islands
How to get there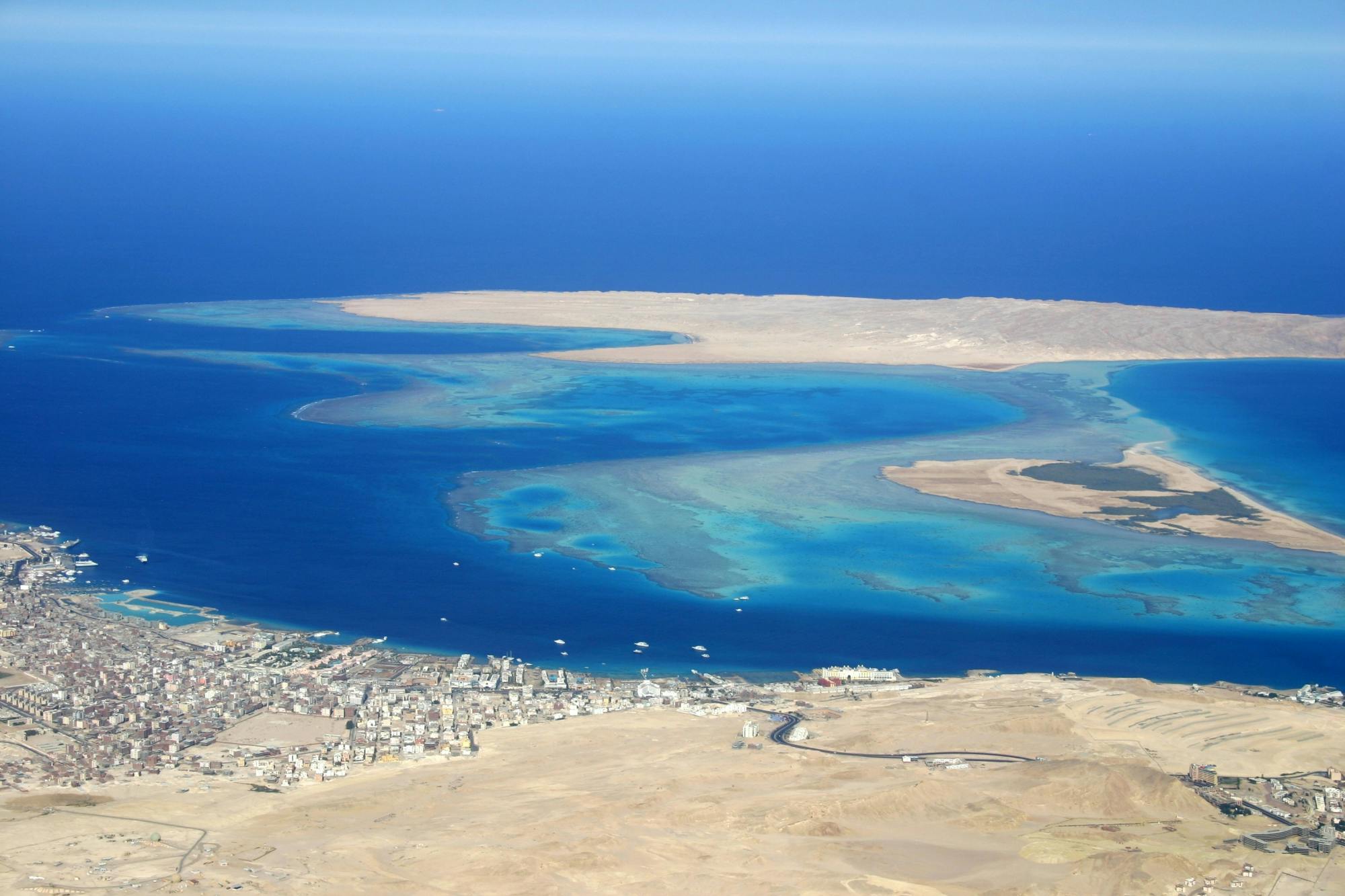 Reviews Giftun Islands
Anton Dominic, 26 Jul 2023
"Guide didn't know where our boat was - set off late whilst we and children endured the sun with no shade looking for a boat. Food modest. Eden Island facilities limited to the sea - where were the kayaks? Trip ended up being over twelve hours!"
"Guide had poor knowledge and kept leaving us behind. He then went on to ask for a £30 tip"
"Très déçu du guide qui réclame constamment des pourboires que ce soit pour le conducteur de bus , du bateau , bref tous c'est pitoyable vraiment. Surtout qui a aucune sécurité pour la plongée en mer , vous avez les guides qui s'éloignent et vous laisse en plan . Des enfants ont été mélangez dans d'autres groupes tellement que l'organisation été 0 . Quel dommage sinon l'île est magnifique"
"Aimé : belle plage et accommodation correcte. PAS AIME coreaux avec pas beaucoup de poissons Ma femme et mon plus jeune fils ont été abandonné par le groupe et par la suite mon fils s'est blessé aux coreaux après avoir été emporté par un vague. Résultat remonter sur le bateaux après 15 min seulement Le guide dans l'eau devrait faire attention que tout le monde suive et reste groupé. Autre point négatif; harcelement intensif jusqu'au retour dans le bus pour donner pourboire."