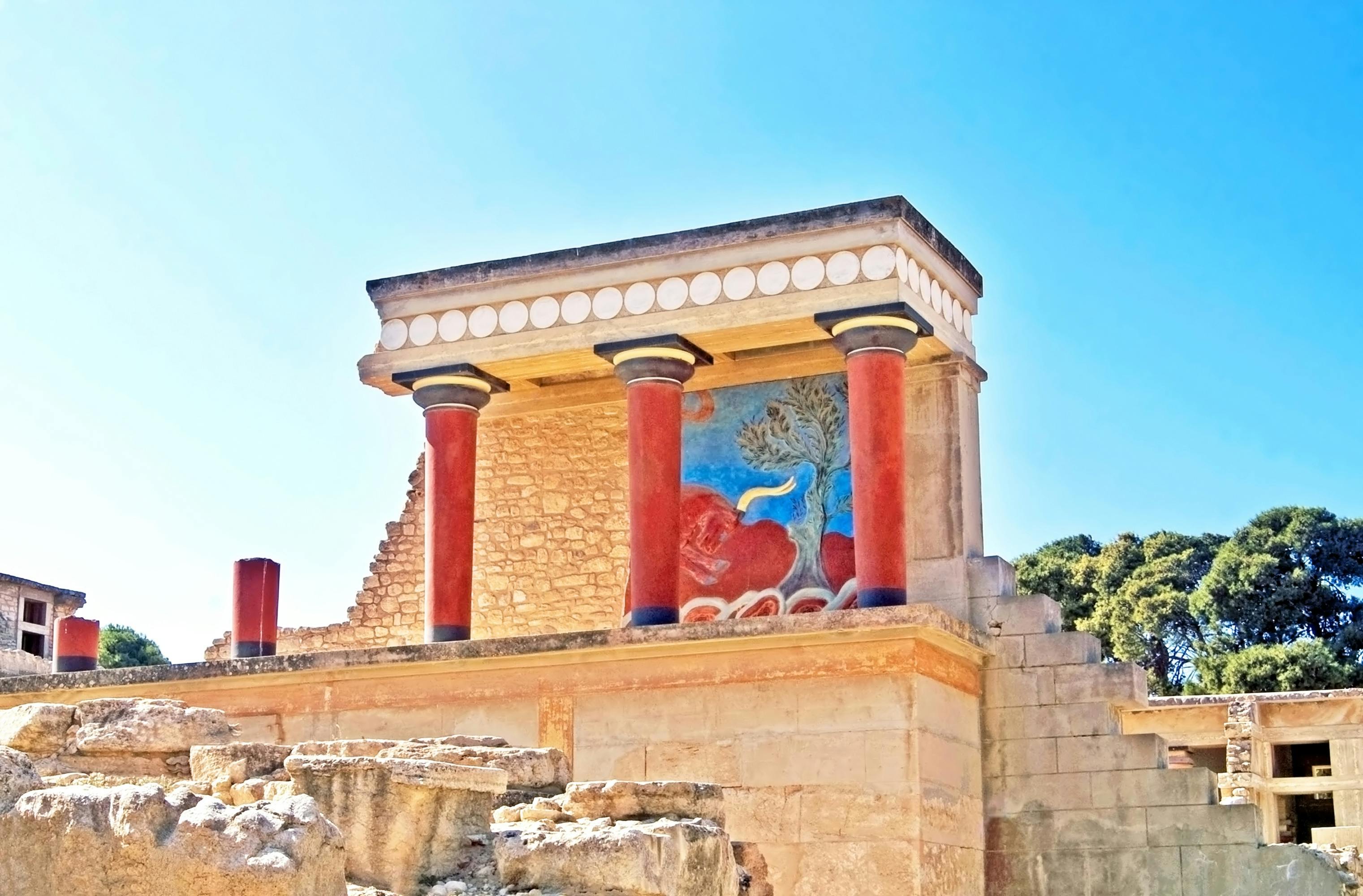 Greece
Things to do in Knossos Palace
Seeping in history, mystery, and with a strong connection to Greek mythology, the ancient Knossos Palace is an enigmatic archaeological site located about 20 minutes south of modern-day Heraklion on the Greek island of Crete. Knossos Palace dates back to 1900 BC and is believed to have been the ceremonial and political centre of the Minoan civilization. Knossos is also considered by some to have been the first city in Europe.
Knossos Palace is heavily associated with the Greek myth of the Minotaur, a half-man, half-bull creature imprisoned in a labyrinth commissioned by King Minos and built by famed architect Daedalus. The palace is also connected to the story of Daedalus and Icarus.
Evidence suggests the area surrounding Knossos Palace was first settled by humans in the Neolithic period around 7000 BC. The palace itself was constructed in 1900 BC and mysteriously destroyed around 1380-1100 BC. The ruins were left abandoned until being discovered, excavated, and restored in the early 20th century by a team led by British archaeologist Arthur Evans.
Our recommendations in Knossos Palace
Experiences in Knossos Palace
How to get there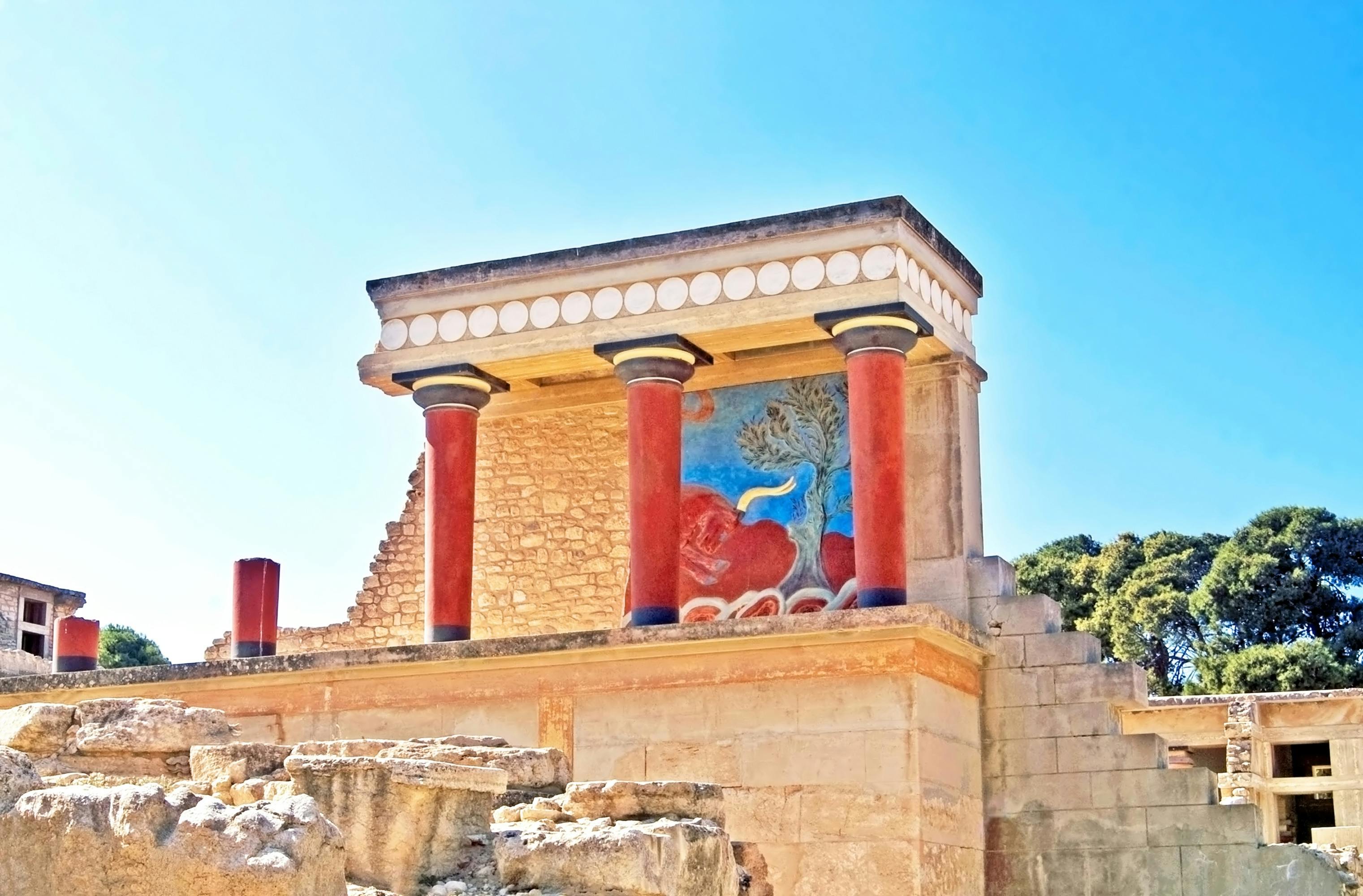 Reviews Knossos Palace
"A lot of of the trip time was taken by collecting and dropping off other customers. Knossos visit was excellent with a very knowledgable guide. The time spent in the capital was for us a waste of time Visiting another historical site would be better. Overall we did not think the trip was worth the money and expected lunch to be included"
"The guide was knowledgeable, clear, and entertaining. We had the right amount of time at the locations. Our hotel was situated in a narrow part of town so a separate vehicle was sent to pick us up before getting the coach, this was much appreciated and explained by the driver. Will use musement agai"