United Kingdom
Things to do in Edinburgh Castle
Edinburgh Castle has been the symbol of Scotland for several centuries and has seen countless wars, scandals, Kings and Queens, such as Queen Margaret and Mary Queen of Scots. It was built in medieval times as a fortress and has been expanded over the centuries to become the iconic monument we know today. Getting tickets and tours of the castle is easy, so you can explore every bit of this fascinating structure. Dating back to the 12th century, St Margaret's Chapel is the oldest part of the Castle. Then the impressive Great Hall was added by James IV in the early 16th century. The Half Moon Battery was added in the 16th century and the Scottish National War Memorial just after the First World War. That's also where you can see the famous Crown Jewels of Scotland alongside the Stone of Destiny, a large piece of sandstone used for the coronation of Scottish and English kings alike. And the One O' Clock Gun.
Jump into history and learn about the Scottish and English soldiers who fought over the fortress in the War of Independence, and how Thomas Randolph, nephew of Scottish King Robert the Bruce, was able to recapture it in 1314 in a daring night raid. Let your imagination take you to the famous Iron Age when ferocious warriors supposedly feasted at the Castle for a year before riding out to their deaths in battle.
If wars and battles are not your strong suit, don't worry, there's something that will definitely satisfy you. Take a step outside for a breathtaking view of Edinburgh from the terraces of the Castle. This fabulous panorama keeps on surprising every visitor, before they continue on to the castle's tea rooms, for some tasty cakes and snacks.
Our recommendations in Edinburgh Castle
How to get there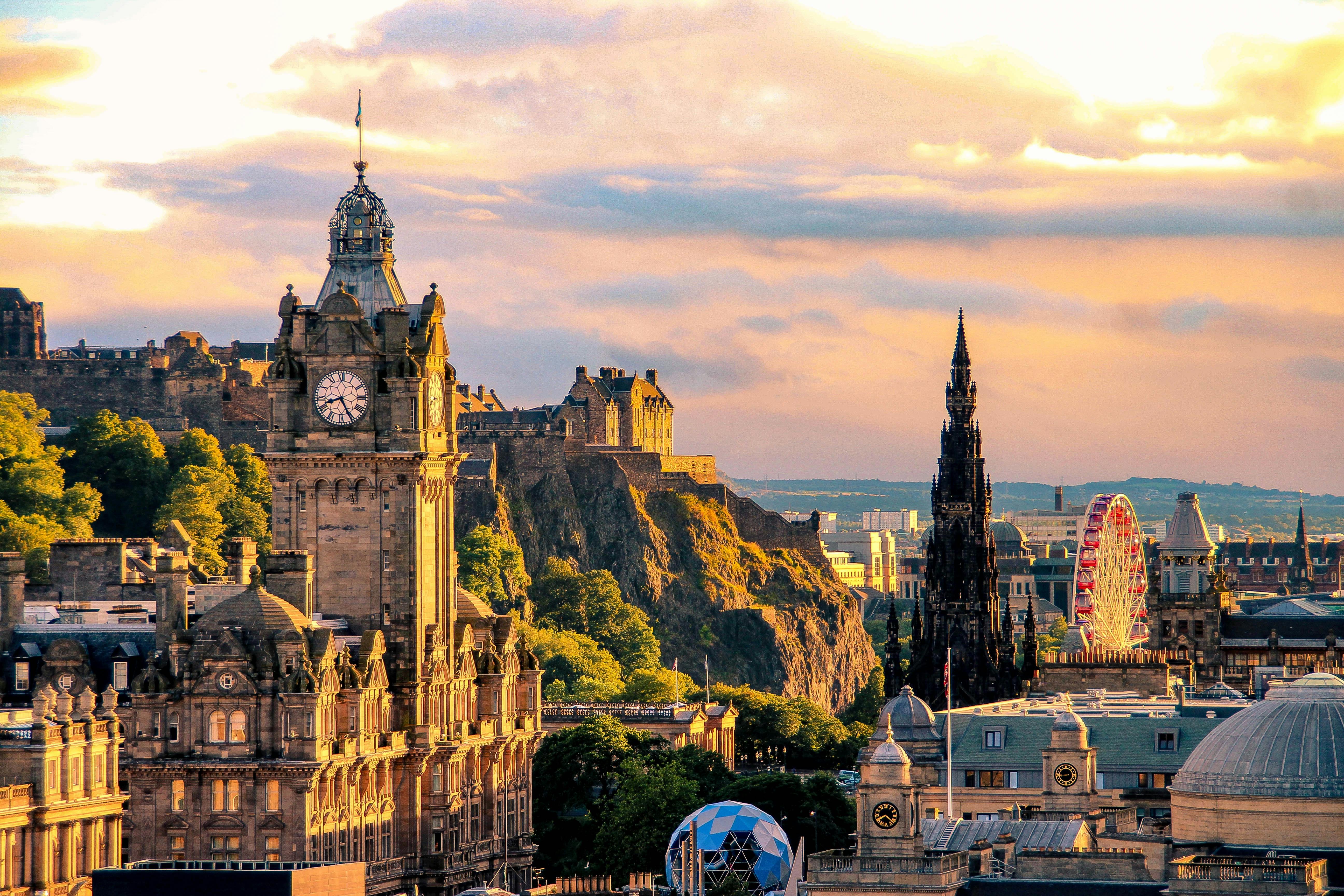 Reviews Edinburgh Castle
"The tour of castle was very interesting and the castle itself is beautiful. Everyone should go see it!"
"Очень красивое и интересное место, со своим неповторимым духом. Единственно, что немного разочаровало так это то, что заранее забронированные нами билеты нужно было непременно приносить в уже распечатанном виде, а электронный не подходил! На дворе же 21 век! И на месте распечатать тоже не было возможности, пришлось откладывать запланированный поход на следующий день."