Germany
Things to do in Checkpoint Charlie Berlin
Checkpoint Charlie was one of the most famous border crossings in the Berlin Wall and connected the Soviet and American sectors. The checkpoint on Friedrichstrasse was set up by the Western Allies in 1961 as a result of the construction of the Wall, so that members of the Allies could continue to cross the border and enter East Berlin.
The name "Charlie" is derived from the international NATO phonetic alphabet. Checkpoint Charle was the third Allied checkpoint and was named after the third letter in the alphabet (c). In addition, Checkpoint Charlie was the scene of many dramatic attempts to escape from what was then East Berlin, many of which ended tragically and saw the fugitives killed by the frontier guards.
Today the site of the former border crossing with the faithful replica of the control barracks, the stacked sandbags and the American flag is a popular tourist attraction and photo opportunity. Travel back to a time when Berlin was divided by an insurmountable wall. Learn more about the history of Berlin and Germany and remember the victims that died in search of freedom.
Our recommendations in Checkpoint Charlie Berlin
How to get there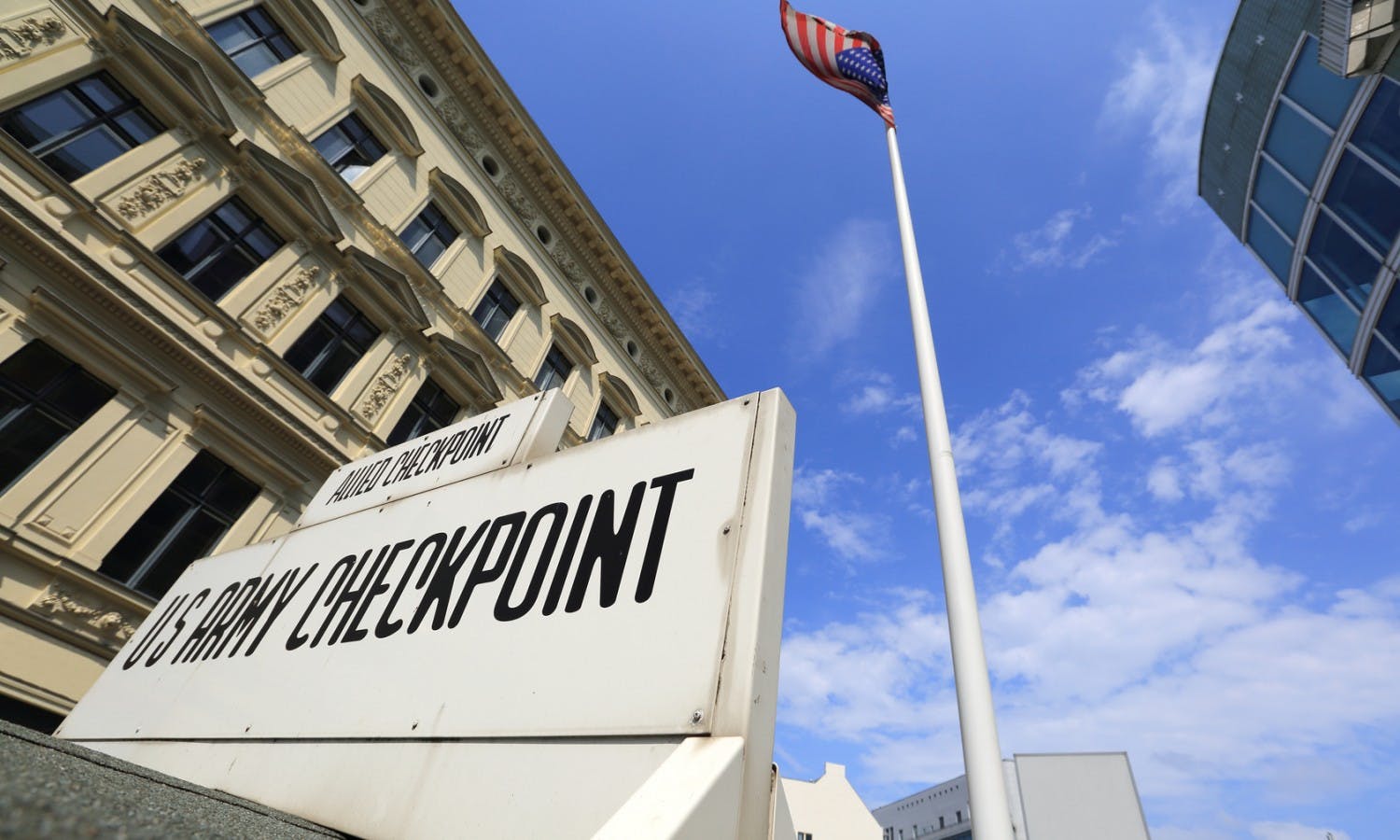 Checkpoint Charlie Berlin
Reviews Checkpoint Charlie Berlin
"It was very useful for me to travel whole Berlin."
"Quincy was an excellent and very knowledgeable guide. We thoroughly enjoyed it."
"We booked a Trabi drive around the City. It was a lot of fun! We both really enjoed it. I recommend!"