Germany
Things to do in Berlin Wall
The Berlin Wall was not only a symbol of the division of a city and a country, but the entire world. Europe, still scarred by the appalling tragedy of the Second World War, became the scene of a new, terrible conflict which, though it wasn't fought with weapons, caused deep lacerations. The Cold War between the two superpowers of the time, the United States and the Soviet Union, divided the world into two blocs: the pro-American West and the pro-Soviet East. Germany was in the middle and Berlin paid the highest price.
The construction of the Berlin Wall, which started on August 13, 1961, was decreed by the government of East Germany to stop the citizens of the GDR leaving towards the more prosperous West. As the West didn't want to enter into negotiations that might put themselves in a weak position, the division of the city was sealed.
The Wall, which was made of concrete blocks and barbed wire, divided the city of Berlin into two. The wall ran through 192 streets and several houses. In total, it was 166km long, 4 metres in height and secured with a "death strip" of 500 metres: at least 133 people were killed by the border police of the GDR while trying to cross the Wall.
At the end of the 80s the situation relaxed a little and on November 9, 1989 the East German government announced that visits to West Berlin would be permitted. The joy erupted from both sides: in that historic night of celebration, many citizens from both sides of Berlin jumped over the wall, launching its metaphorical destruction. The reunification of the country was made official on October 3, 1990.
Since the eighties, several famous artists such as Keith Haring began to paint the West side of the Wall, and their example was followed, after the collapse of the Wall, by thousands of artists and writers. You can still admire this particular form of street art in the famous East Side Gallery, the largest open-air art gallery in the world. Other parts of the Wall can be visited in different areas of the city, including Potsdamer Platz, Bernauer Strasse, and the cemetery of Invalidenfriedhof.
The history of this symbol of Berlin is documented in the museum dedicated to the Wall at Checkpoint Charlie, the famous border between the American and the Soviet zone of the city.
Our recommendations in Berlin Wall
How to get there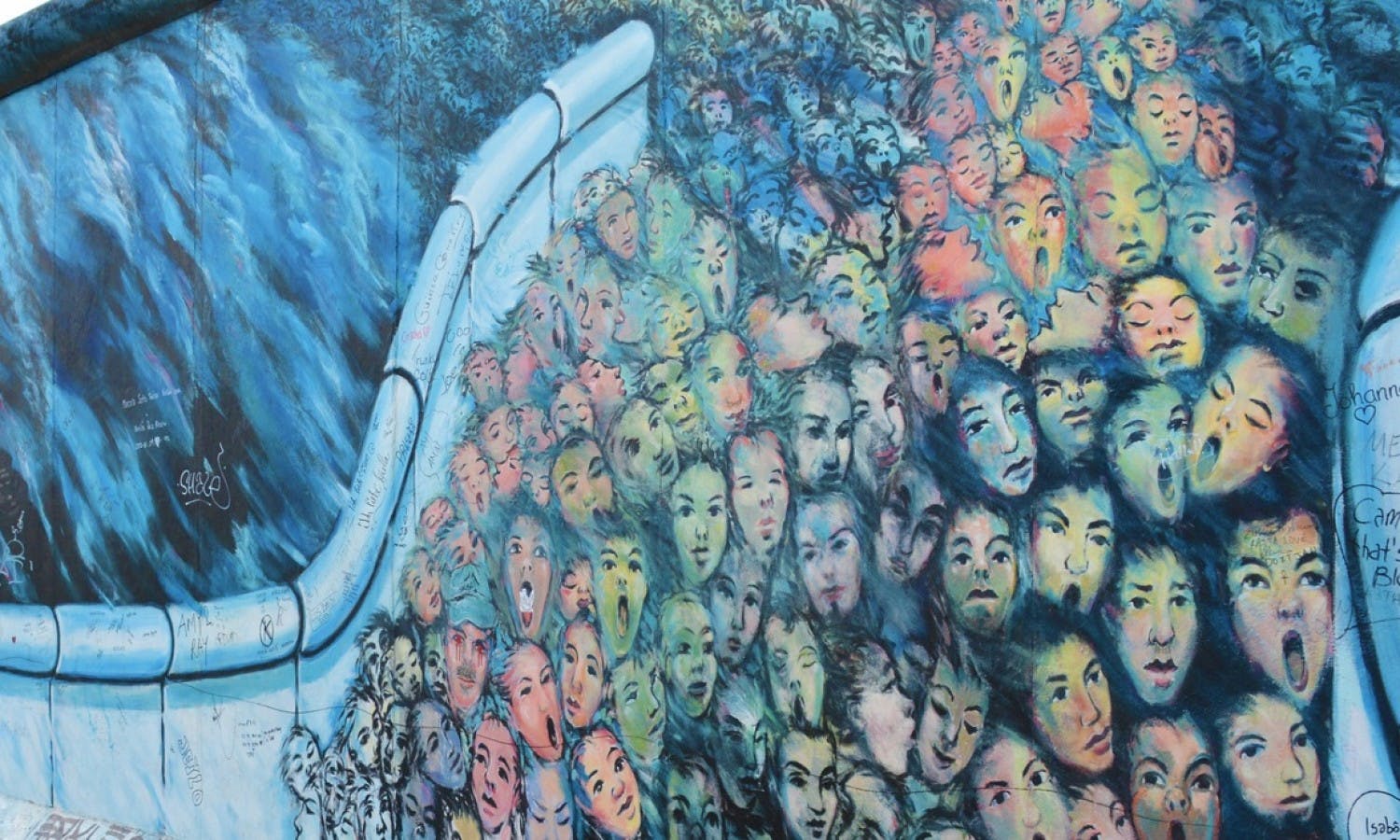 Reviews Berlin Wall
"It was very useful for me to travel whole Berlin."
"Bellissima visita per imparare di più sulla storia della città e i monumenti più famosi. L'acquisto è stato semplice e veloce. Consiglio questo tour"
"Everything went as planned. Great tour for historygeeks"
"Un posto unico e fantastico, in cui ripercorrere la storia del Muro di Berlino, dalla nascita alla caduta, con la riunificazione di un popolo con tantissime foto, spiegazioni e filmati.Consiglio a tutti almeno una volta nella vita di visitarlo."