Spain
Things to do in Palace of Catalan Music
Located in the heart of Barcelona, the Palau de la Música Catalana is an attraction which you should not miss when visiting the Catalan capital. Designed by Barcelonan architect Lluis Domenech i Montaner, it is one of the most important examples of Catalan Modernism. It was built in just three years, between 1905 and 1908.
The Palau de la Música Catalana remains an important city venue where you can attend numerous concerts of the most diverse musical genres. In this sense, it is the only modernist concert hall granted World Heritage status by UNESCO (December 4, 1997). The building is structured around a glass-coated metal framework which is bathed in natural light and turns the Palau into a magical music box. In addition, the building is the headquarters of the Orfeo Català, a symphonic choir founded by Lluís Millet and Amadeo Vives in 1891. The building features three halls: the Orfeo Català's Rehearsal Hall, the Lluís Millet Hall and the Concert Hall.
Don't miss this icon of Catalan architecture and one of Barcelona's main attractions!
Our recommendations in Palace of Catalan Music
Duration
up to 50 minutes
Duration
up to 50 minutes
How to get there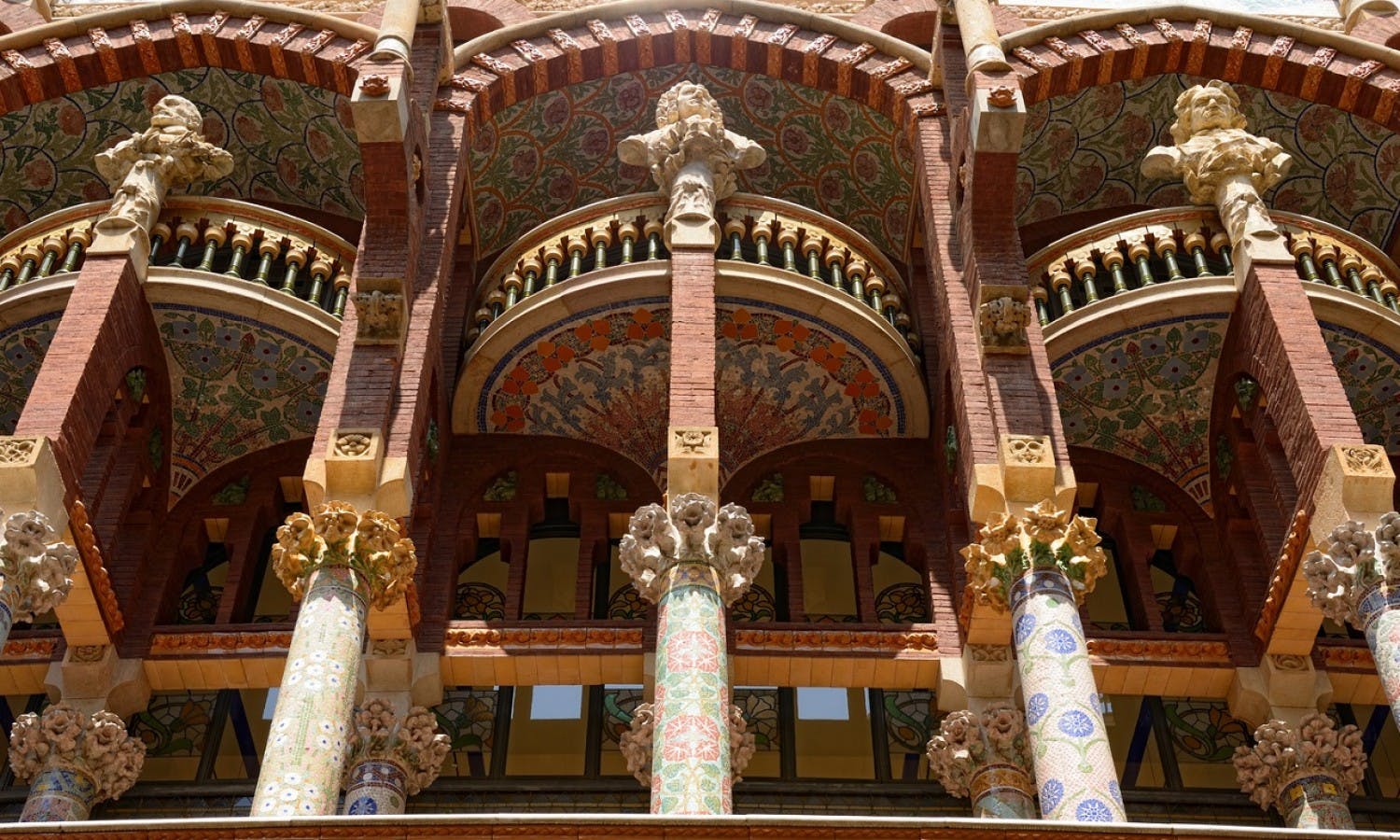 Reviews Palace of Catalan Music
"Une première pour nous. Réservation avant notre départ. QR code code sur le téléphone parfait. Le Palau de la Musica catalane est une merveille d'art nouveau un peu méconnue. Et l'intérieur de la Sagrada familia Donne des frissons depuis que les vitraux sont posés."