Spain
Things to do in Fundació Joan Miró
The Joan Miró Foundation (Fundació Joan Miró) is a museum of modern art honoring Joan Miró located on the hill called Montjuïc in Barcelona, Catalonia.
The collection of paintings, drawings, sculptures, and works on paper displayed at the Fundació Miró are the most comprehensive selections of Miró's contemporary work throughout his career.
Both permanent and temporary exhibitions can be discovered in the amazing museum.
Our recommendations in Fundació Joan Miró
en, it, fr, es, ar, +7  de, pt, ru, nl, ja, no, ca
Experiences in Fundació Joan Miró
How to get there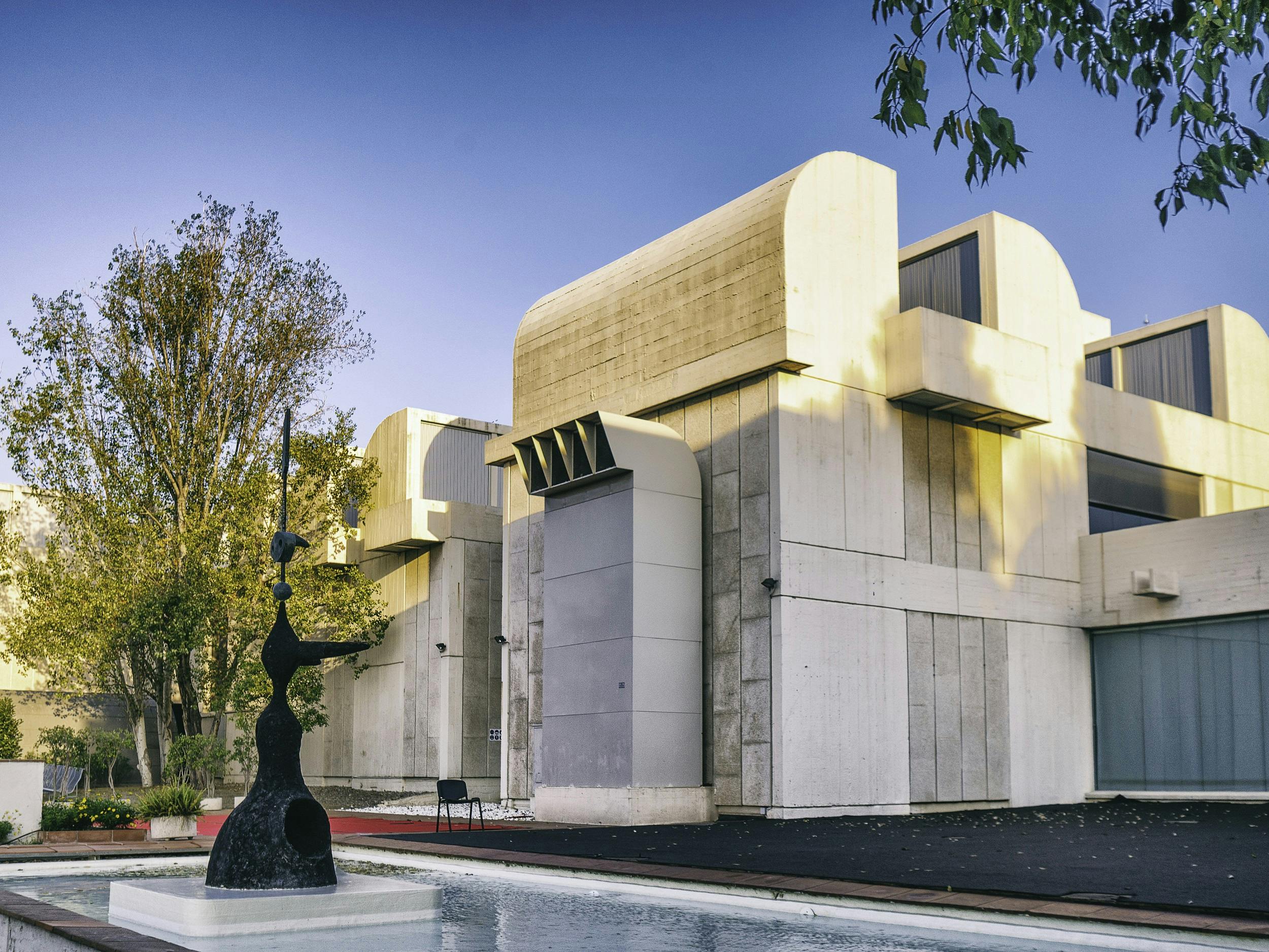 Reviews Fundació Joan Miró
"super comoda e risparmi veramente un sacco di soldi!!!!"
"de beaux musées , pas de monde ce qui fait que de toutes façons aucune attente..."
"Very well organized fondation.Crucial to buy tickets in advanced online to avoid long queue.The QR code for the audio guide did not work for me (Android) but yes for my boyfriend (i phone).The description of the paintings could be improved since they do not give satisfying info"