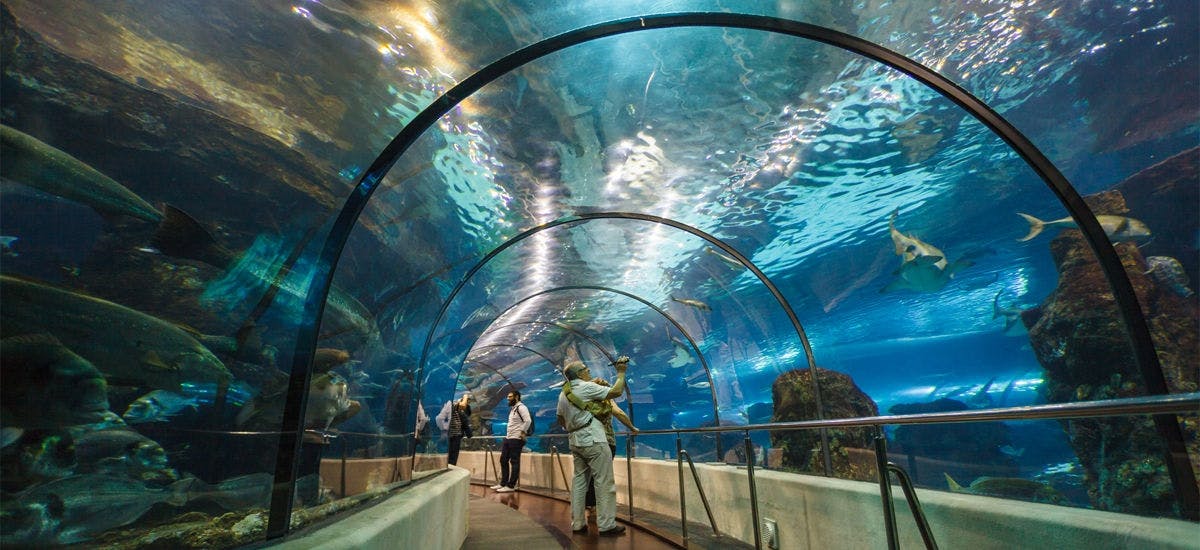 Spain
Things to do in Barcelona Aquarium
The Barcelona Aquarium is one of the largest in the world. Located in Port Vell, the Catalan capital's old port, it was opened in 1995 and is the most important recreational and educational marine center in the world dedicated to undersea life in the Mediterranean. Its most spectacular space in the Oceanario, a transparent tunnel over 80 meters long, 5 meters deep and 36 meters in diameter. Nowhere in Europe is there another structure like it, allowing visitors to stroll among sharks, bream, moray eels, sunfish and many more. The Aquarium has 35 different tanks that are home to 11,000 animals from 450 different species. Since its opening, its two main objectives have been the dissemination of knowledge about the seabed and education, focusing on the study, conservation, and protection of marine fauna. It is a perfect place for both children and adults. There are Mediterranean tanks, where visitors can appreciate the varied marine life of the Mediterranean, and tropical aquariums where they can watch exotic species from the tropical seas. Many activities await you at the Aquarium, but the most thrilling is doubtless the chance to dive with the sharks: the bravest visitors descend into a four-million-liter tank where they can observe the behavior of sharks and other aquatic animals up close (only certified divers can enter the tank).
Our recommendations in Barcelona Aquarium
Attractions & guided tours
Barcelona Aquarium skip-the-line tickets
Skip-the-line and visit the Aquarium of Barcelona. Enjoy the world's most important marine leisure centre dedicated to Mediterranean undersea life!
Experiences in Barcelona Aquarium
How to get there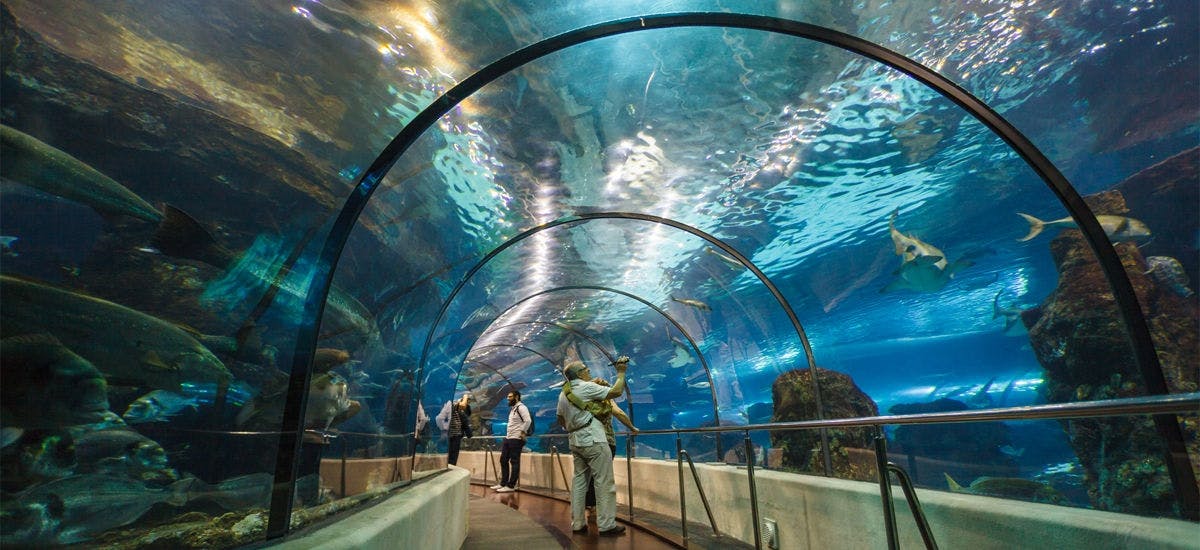 Reviews Barcelona Aquarium
"Well worth it and great to hop on and off when something catches your eye"